Most of the people think that chandeliers are fancy and expensive light fixtures décor that will not fit in their home's interior design. The reason for this thinking is that in the past, a chandelier was considered a symbol of wealth. Chandeliers have greatly progressed since they first appeared. Nowadays, these pieces of art come in a wide variety of sizes, styles, and are affordable. Today you can shop and buy chandelier online.
No other lighting décor can strive with the beauty and grace of a chandelier. It not only adds warmth and loveliness in a room, but an amazing chandelier hanging down from the ceiling also acts as a centerpiece of the room. It adds interest by emitting elegance and grace even when it is switched off.
Here are 27 amazing chandeliers that improve the elegance and sophistication of your living room.
1. Modern CRYSTAL CHANDELIER
This fancy chandelier takes 5 candle design bulbs and has metal finish with crystal combination. It combines classic and contemporary designs with an eye-catching and attractive décor. The lights are anti-glare and have better illumination reflects through the crystals. The height of the Chandelier can be adjusted, as its chain is adjustable.
2. ANTIQUE SILVER CHANDELIER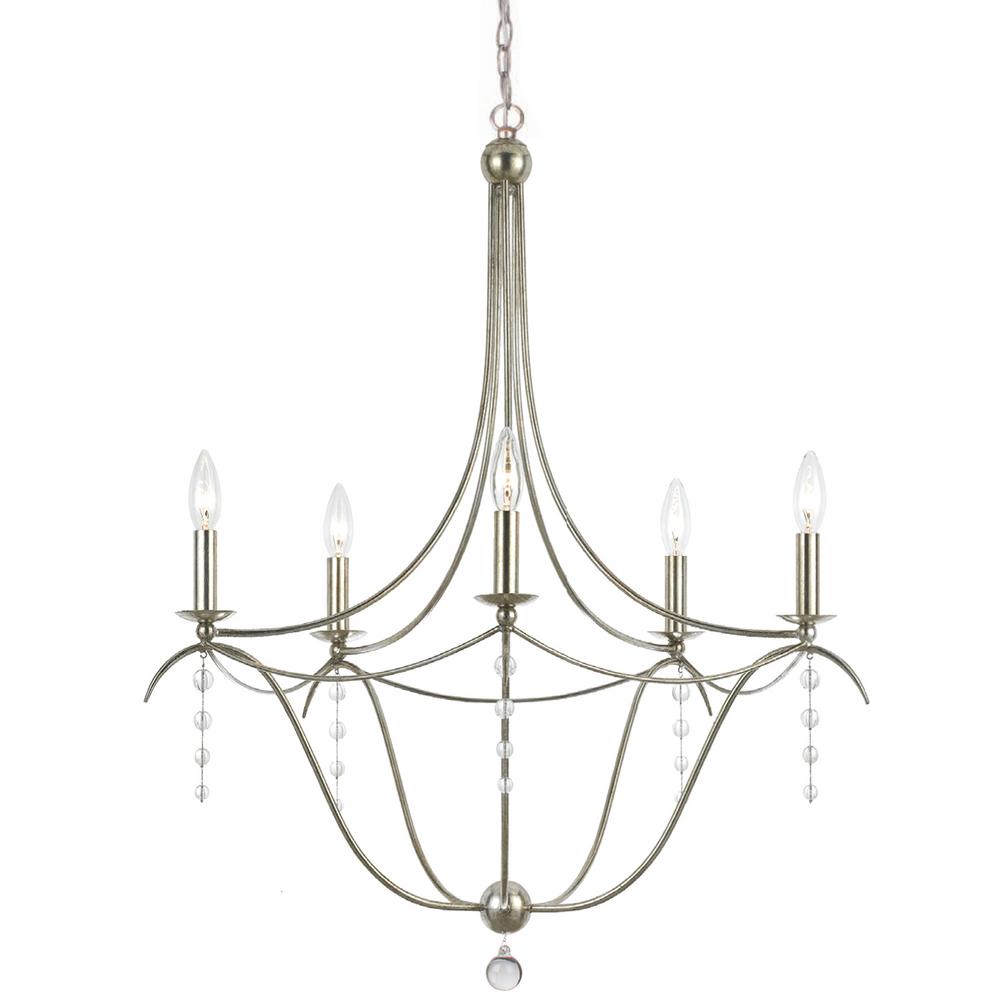 The fixture color of this chandelier Antique Silver while shade color is transparent. It comes with rectangular, round, and square strings of crystal giving it a luxurious and expensive light fixture. Its Antique Silver finish with crystal glass creates an inviting and multi-directional glow around the room.
The chandelier is a great choice for the living room, dining room, and entryway. Its blend of modern and traditional elements enables this chandelier to merge with a variety of styles.
3. CRYSTAL BALL CHANDELIER
This chandelier is heavy and weighs 5.8 pounds that show its sturdiness. It has a high level of elegant design. Its glossy and sparkling crystals create a chic atmosphere in your living room or dining room. Its gorgeous crystals have refined colors that soften the light and you can get a different look from different angles while standing underneath it.
All the attachments and mounting hardware with extra crystals are provided with the chandelier.
4. CRYSTAL CANDELABRA CHANDELIER
This artistic crystal chandelier is paired with crystal and candelabra bulbs. Crystal pendant lights are another versatile lighting option that adjusts any place. Its height is flexible with 24 inches long adjustable chain. With the integration of hand-polished rock crystal droplets and modern chrome finish, it gives a brilliant glow to your house. The chandelier requires a simple assembly and easy to install.
5. 8-LIGHTS VINTAGE CHANDELIER
This modern chandelier is a vintage tree-like crystal and wrought iron pendant light lighting fixture in the black painted finish. A rustic and classic finish pair with smooth metal branches makes it a traditional showpiece. All crystals are real that reflects light and creates a decorative glittering. Its vintage style tree branches like design make it a beautiful décor of the living room, hallway, or dining room.
This chandelier can make your home full of romance, as this creative art piece has not only a stunning lighting effect but also a good décor effect. It uses 4 bulbs and each bulb consumes only 5W energy. It has a long-life span due to its graceful design.
7. METAL CRYSTAL CHANDELIER
This chandelier has a perfect combination of Drum shape and sparkling glass crystals which make this fixture elegant and luxurious. A thick metal body and clear crystals transmit high-quality illumination and create a chic atmosphere. The chandelier combines classic and modern-day elements to produce eye-catching lighting.
8. SAINT MOSSI CRYSTAL RAINDROP CHANDELIER
This crystal raindrop chandelier is a striking light fixture, solidly built with high-end quality materials and first-class raindrop crystals. All the crystal used is real-crystal and not acrylic. The right way to distinguish between real crystal and acrylic crystal is to burn it. The real crystal will maintain its glow and shine.
9. FRENCH EMPIRE CRYSTAL CHANDELIER
This pretty French Empire chandelier comes with round, square, and rectangular crystals in a string. Combined with the different styles of crystals and black finish, the chandelier is ready to impressively dress up your living room or hallway.
10. COMTEMPORARY CRYSTAL CHANDELEIR
The design of this chandelier is a thick metal lamp body with crystal clear strong light transmission. It is a dome-shaped and silver color with a classic style. Its shade color is clear crystal and uses 6 bulbs.
11. RUSTIC VINTAGE METAL CHANDELIER
This versatile luminary is an excellent pick to add a touch of retro style. The chandelier has an oil-rubbed bronze finish with 8 candle-shaped bulb and dish cups, placed beautifully on 8 curved iron arms. With its metal frame, the chandelier is well-suited with all ceiling types.
12. CRYSTAL RAINDROP CHANDELIER
This chandelier is large size and heavy. It used 12 bulbs and weighs 33 pounds. It is made of sturdy metal material with chrome finish. Its shade color is clear glass crystals. Its size is 32 x 22 inches.
In symbolic meaning, a deer represents the spirits of nature and a good companion for man to get along with. In modern home décor, this deer horn chandelier has hand-stained and antiqued antler which looks like the exact match to the real antler. With the excellent resin lamp body and natural high strength, the chandelier is strong, durable, and beautiful. It is corrosion-resistant, scratch-proof, and easy to clean.
14. ANTIQUE BRONZE CHANDELIER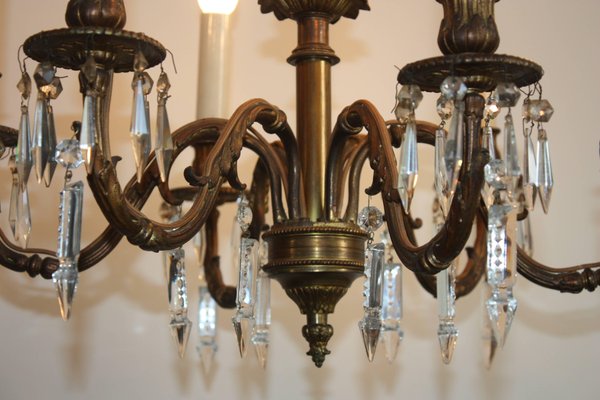 The chandelier's vintage bronze rustic color design takes you back in the past. This décor piece is crafted with premium iron, copper cords, sturdy candle bases, and curving arms, all add a very rustic feel to the room. Its unique design instantly puts a modern twist to attract the eyes upwards. The chandelier greatly adds ambiance, warmth, and a cozy environment in your house.
15. FRENCH COUNTRY CANDLE-STYLE CHANDELIER
This elegant French country chic chandelier is designed to brighten up the center of your living room or other stylish places. It is created of metal in an traditional dark silver finish, the chandelier features 6 candle-shaped bulbs with dish-cups and 6 curved iron-arms. The chandelier is silver with some deep gray tone and vintage-style bulbs spreading cheerful light across the entire room.
Fully relax and enjoy your family time under this wood orb candle chandelier. A warm and peaceful home makes everyone get rid of tiredness and forget the annoyance. This wood orb chandelier is crafted from solid wood in deep rust finish with curly arms, 6 glittering water droplets crystals, and vintage rustic bulb bases.
It combines a hand-painted rustic brown wood-color finish with old rustic iron that increases its elegance and shine. No doubt an aesthetic art piece for your house.
17. CRYSTAL RAINDROP ROUND CHANDELIER
The design of the crystal raindrop round-shaped chandelier is interesting and intriguing because of its unique style and the way it hangs low in the room. It uses 5 LED bulbs to offer a lovely and elusive glow. It's more than just a simple light fixture.
18. ANTIQUE GOLD DRUM CHANDELIER
Spread a warm glow in your living room with this charming antique-style drum chandelier. A handsome accumulation of contemporary look and global aesthetics. It features a drum shade manufactured from the finest quality metal with openwork grill pattern design, rustic gold leaf finish, and cross lines. As a result, you get a warm and better atmosphere in the room. The chandelier has 4 graceful upturned arms and casts a stunning brightness.
19. FRENCH COUNTRY VINTAGE CHANDELIER
The French country vintage chandelier offers an elegant and craftsman style that makes this stunning chandelier a brilliant illumination and chic charm of any décor of your house. This chandelier makes an artistic statement in any home décor with its beautifully scrolling upturned arms bloom to hold 6 candle-like bulbs for a magical and magnificent glow. When lit, it can turn any space into a cozy oasis.
20. OLDE BRONZE CHANDELIER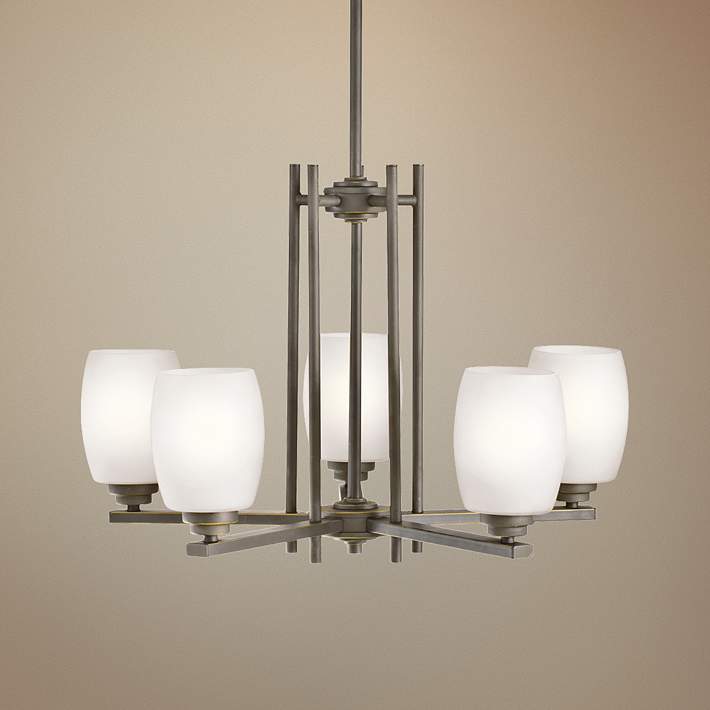 This is a 2-tier, 9-light chandelier with Olde Bronze finish and white round tinted glass.
It transforms any space with its delightful ambiance and creates an eye-catching central point in the living room. It's a stunning light source in your living room. Its tinted glass provides ambient illumination to the room. The chandelier is like a canvas upon which to paint a lighting picture.
21. RUSTIC VINTAGE ORB CHANDELIER
It is a 6-light chandelier with rustic vintage metal Orb design. Handicraft's special design highlights the perfect glittering effect. The chandelier is an ideal fixture to install in a living room or dining room. The traditional style chandelier has black oil rubbed gold finish and can also be operated through the dimmable switch.
22. MODERN CRYSTAL RAINDROP CHANDELIER
The modern chandelier uses iron as the main material. This modern style chandelier is a very stylish piece. It's quite heavy and weighs 21 pounds which shows its strong built. It has a chrome finish with clear glass crystal droplets.
23. CHROME CRYSTAL CHANDELIER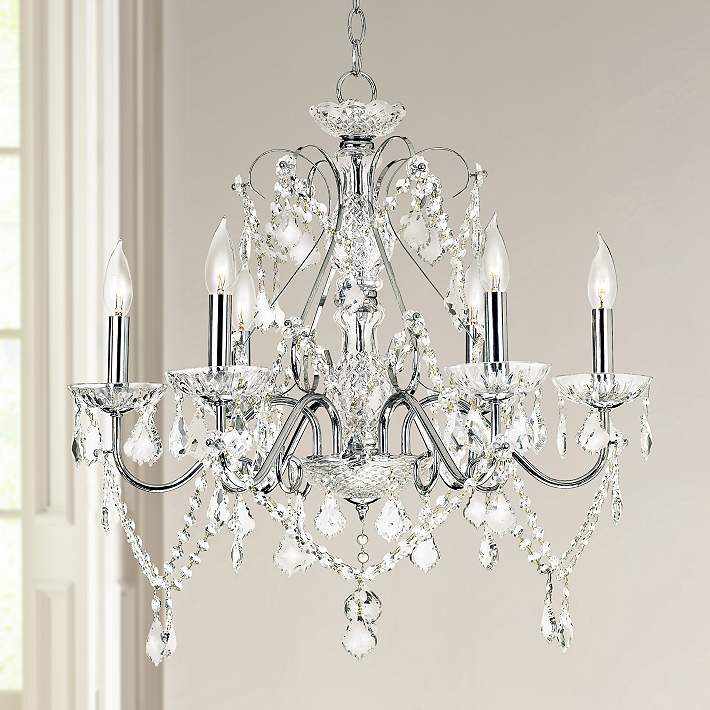 If you want to redefine the living room or great room, bring this five-light crystal chandelier. Its clear crystal ornated components rain down from the open drum shade edge, thus creating a graceful and tiered chandelier. A chrome finish finalizes the design. It's a perfect and chic chrome finish chandelier with tiers of dropping crystals.
24. RETRO FRENCH RUSTIC CHANDELIER
This timeless French Rustic chandelier with inspiring openwork and 6 upturned arms offers a contemporary yet retro feel. It is also vintage and elegant. The chandelier is perfect for any place that you want to give a French look. It greatly fills your space with soft and well-designed allure.
25. GOLDEN DNA CHANDELIER
This modern designed chandelier has a pleasant appearance. Your guests and visitors will be attracted at first sight due to its blend of golden finishes and transparent frosted double shades. It uses 12 lights and an excellent lighting fixture for the living room. Its light fixture arms are pre-wired and easy to install.
26. BRONZE CRYSTAL CHANDELIER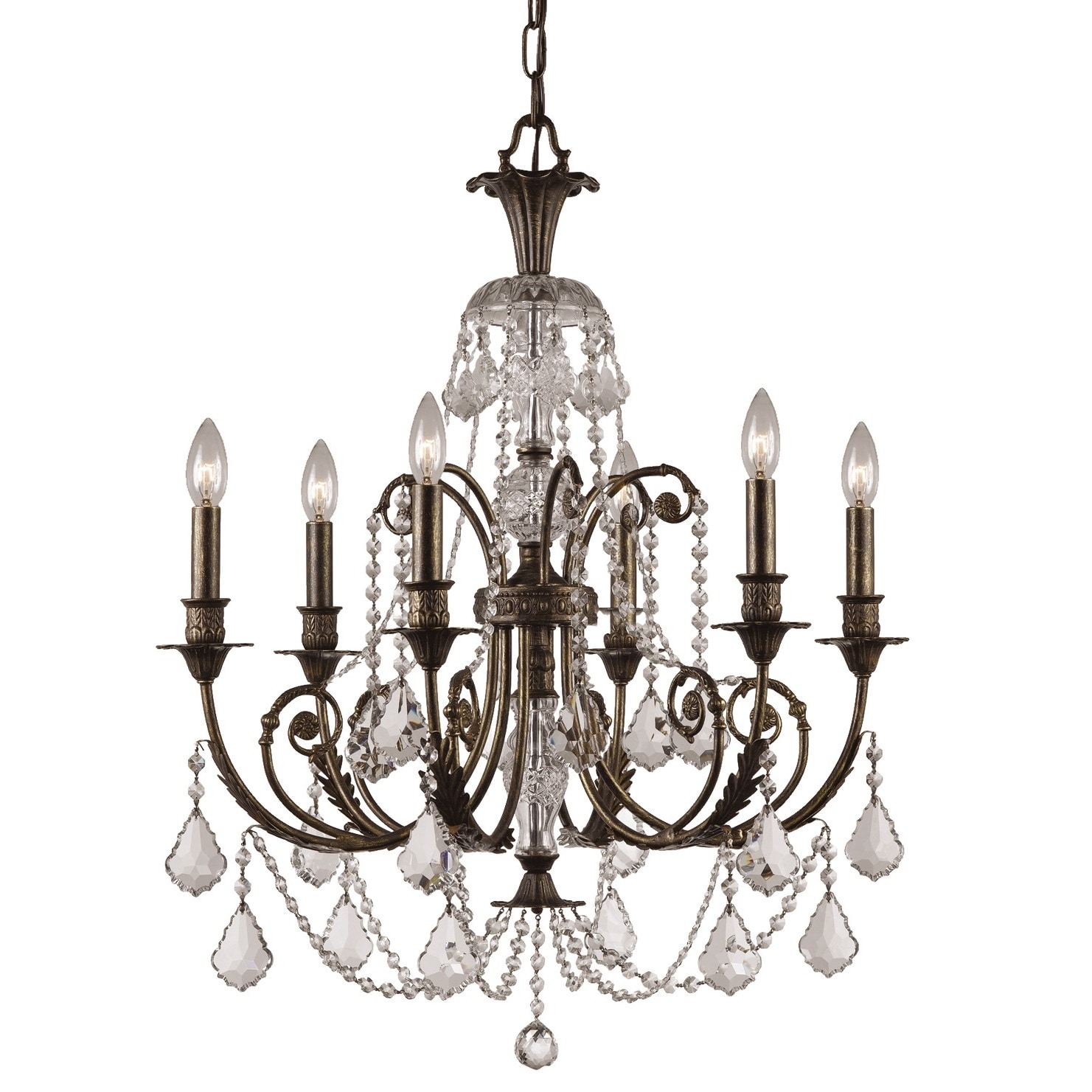 The chandelier has a classic style with bronze finish combined with crystals and wrought iron. This is a petite, modern, and sophisticated designed chandelier that is ideal for the living room, foyer, and master closet. It comes with complete installation instructions. The lovely thing about this chandelier is the soft and lovely glow.
27. SPIRAL CRYSTAL RAINDROP CHANDELIER
The chandelier has a spiral shape and fitted with real high-end crystal glass that provides high sparkle and clarity. It has a mirror stainless steel base-panel that catches and reflects a more multi-color spectrum of light. It has a chrome finish combines with crystal strings.
Lighting and chandeliers go hand in hand and usually, this is the first décor item that a guest notices when they visit your home. It's vital to choose a chandelier sensibly. The lighting also has a role to play, as a chandelier is also a source of light to achieve an artistic visual effect in your living room.
Different rooms have different lighting requirements. For example, the bedroom may need low profile warm lighting, whereas the living room might require bright light because people spend most of their time in that room. Lighting provides a decorative feature and an amazing chandelier may change that lighting into elegance and beauty.
— —